Diamond Quality
We have chosen only to sell diamonds that are of a high quality and that have no obvious flaws. All of our diamonds are conflict-free.
Read more about our diamond grade below.
The diamond grades we sell are: Premium Quality
Premium quality is a great choice in diamonds, because it's very difficult to spot any imperfections in them. Premium quality diamonds look better than those usually sold in high street stores. They represent great value for money.
The colour quality of premium diamonds ranges from G to H. This means that a premium diamond is a white diamond with no colour tint that can be easily noticed by the naked eye. Only when compared side by side with a better quality diamond are the differences noticeable.
The clarity quality of premium diamonds ranges from SI1 to SI3. "SI" is short for "Slight inclusions". Any imperfections in the diamond can only be noticed if you look very closely at the stone. With smaller diamonds these imperfections become almost impossible to notice. SI1 is slightly clearer than SI2.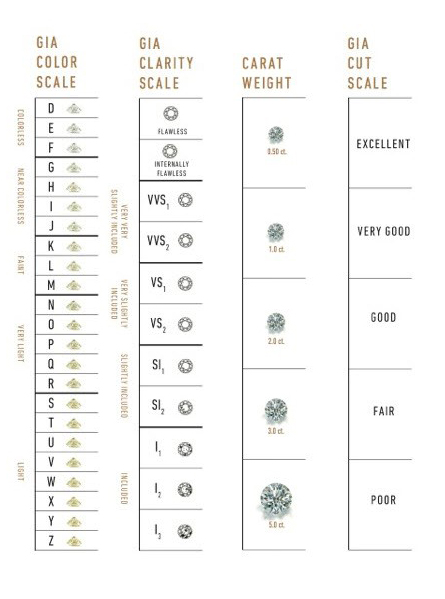 We use the GIA International Diamond Grading System. It is based on the 4 Cs – Cut, Colour, Clarity and Carat weight.
This is the worldwide standard for measuring diamond quality.
 Customer Satisfaction
Buying any piece of diamond jewellery is special and probably one of the most memorable purchases you'll ever make, that's we're here to help. If you ever have any questions relating to any of the collections, feel free to contact one of our experts for a chat.
To live chat with us, simply click on the green button in the bottom right corner of our website. Alternatively, email us on sales@diamondtennisbracelet.co.uk